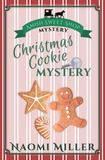 It's Christmas time in Abbott Creek, and who would expect a mystery . . . or even two . . . to pop up and interrupt Katie, while she tries to keep up with the holiday rush.
Happy New Year, all! I've been on a bit of a hiatus for the Christmas-New Year season and am eager to introduce you to some wonderful Inspirational authors this year.
Before we meet today's featured author, I want to announce that the winner of the free e-copy of
Forgotten
, by Stephanie Prichard, is:
psalm103and138@...
Congratulations! We'll get your book right out to you. I encourage readers to keep commenting and/or subscribe at right (above my list of books) in order to participate in future book give-aways! Subscribers are entered a second time when they comment.
And now let's enjoy one last Christmas fiction blast and meet novelist
Naomi Miller
, author of the Amish cozy mystery,
Christmas Cookie Mystery
(S&G Publishing, December 2016).
Naomi Miller mixes up a batch of intrigue, sprinkled with Amish, Mennonite, and English characters, adding a pinch of mystery – and a dash of romance!
Naomi lives a quiet life in the hills of Tennessee with her family, plotting mysteries for her friend Katie to solve. She works full time as an author, blogger and inspirational speaker. She is a member of the American Christian Fiction Writers (ACFW) organization. When she's not working diligently to finish the next novel in her Sweet Shop Mystery series, Naomi tries to make time for attending workshops and writers conferences. Whenever time permits, Naomi can be found in one of two favorite places – the beach and the mountains.
Naomi's day is spent focusing on her writing, editing, and blogging about her experiences. She loves traveling with her family, singing inspirational/gospel music, taking a daily walk, and witnessing to others of the amazing grace of Jesus Christ.
Please tell us one random thing we might not know about you.
Christmas is my favorite holiday. I find myself singing Christmas songs all year long!
Please tell us a bit more about the plot of Christmas Cookie Mystery.
In the small town of Abbott Creek, mysteries are as much a part of daily life as Katie Chupp's Christmas cookies.
It's the most wonderful time of the year. With a winter chill settling in and Christmas right around the corner, no one would expect a mystery, but a mystery does indeed appear…
Katie Chupp is spending her days catering to the holiday rush, but she soon finds herself in the midst of a secret project that attracts more attention than she wants.
And when one local family finds a very unexpected surprise at their door, this is one mystery that may never be solved… even by Katie.
What is it about Katie that will make your readers care about her?
Katie Chupp loves a mystery, is a friend to everyone, and does whatever she can to help those around her.
If you were the casting director for the film version of your novel, who would play your lead roles?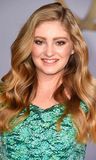 Katie—Willow Shields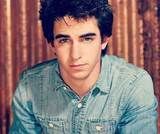 Travis—Zachary Gordon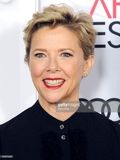 Amelia Simpkins—Annette Bening
Andrew O'Neal—Liam Neeson
Imagine you walk into a coffee shop and see someone reading one of your books. In a perfect world, what expression would you see on that reader's face?
I would expect to see a warm smile.
What is the last novel you read that you would recommend?
Life After E.L.E.
by JC Morrows — is about a young girl who, along with the others in her city, lives in a cave after an event that almost destroyed all life on the planet. The story grabbed me and kept me in its' grip until the very end, which was a cliffhanger, so now I can't wait to read book two of the series!
What are you working on now?
Lemon Tart Mystery
(book 3 of the Amish Sweet Shop Mysteries).
Naomi's book can be purchased via the following button:
Finally, what question would you like to ask my readers?
Is there any particular mystery you would like to see Katie solve in the future?
Thanks, Naomi, for telling us about your novel. Readers, Naomi has offered to give a signed copy of her book to the winner of our drawing on Monday, January 23.
To enter, leave a comment below in answer to Naomi's question, above. "Please enter me" won't get you entered.
The drawing is done by email, so leave your email address, like so: trish[at]trishperry[dot]com.
Also, I'd love it if you'd connect with me on Facebook. Just click on my name at the right of today's post.
Annoying legal disclaimer: drawings void where prohibited; open only to U.S. residents; the odds of winning depend upon the number of participants. See full disclaimer, as well as my Disclosure of Material Connection
HERE
As you scroll to the bottom of today's post to leave your answer to Marianne's question, take a look at the exciting novels releasing this month!
Contemporary Romance:
Romance Grows in Arcadia Valley
by
Valerie Comer
, Mary Jane Hathaway,
Elizabeth Maddrey
,
Danica Favorite
, Lee Tobin McClain and
Annalisa Daughety
-- Is love possible for a makeshift mom and a handsome widower? What about a bed and breakfast owner and the farmer next door? A curvy jilted bride and a mysterious, handsome chef? Then there's the real estate consultant and the grandson of her elderly client; a high-powered lawyer and a woman farmer, and a formerly engaged couple. Can love make a difference in their lives? Exploring food, friends, and family in Arcadia Valley, each of these novellas kicks off a three-book series, intertwined with the works of the other authors. This collection is only the beginning of your adventure! (Contemporary Romance, Independently Published)
Restoring Love
by
Jennifer Slattery
-- Mitch, a contractor and house-flipper, is restoring a beautiful old house in an idyllic Midwestern neighborhood. Angela, a woman filled with regrets and recently transplanted to his area, is anything but idyllic. As Mitch struggles to keep his business afloat, and Angela works to correct the mistakes of her past, these two unlikely friends discover they have something unexpected in common--a young mom fighting to give her children a better life after her husband's incarceration. While both Mitch and Angela are drawn to help this young mother survive, they also find themselves drawn to each other. Will a lifetime of regrets hold them back from redemption and true love? (Contemporary Romance from New Hope Publishers)
Historical Mystery:
Murder on the Moor
by
Julianna Deering
-- Drew and Madeline Farthering visit the Yorkshire moor to catch a killer and solve a mystery that involves an old feud, a new rivalry and a huge, spectral hound that may or may not be a harbinger of death. (Historical Mystery from Bethany House [Baker])
Historical Romance:
A Note Yet Unsung
by
Tamera Alexander
-- A master violinist trained in Vienna, Rebekah Carrington manages to get an audition at the newly-formed Nashville Philharmonic. But the conductor--determined to leave his mark on the world of classical music--bows to public opinion. Women are "far too fragile and frail" for the rigors of an orchestra, he says, and Rebekah's hopes are swiftly dashed. Nathaniel Tate Whitcomb is Nashville's new orchestra leader. And despite a reluctant muse--and a strange buzzing and recurring pain in his head--he must finish composing his symphony before the new opera hall opens. But far more pressing, he must finish it for his dying father, who inspired his love of music. Then Tate's ailment worsens. Rebekah can help him finish his symphony. But how do you win back a woman's trust when you've robbed her of her dream? (Historical Romance from Bethany House [Baker])
The American Heiress Brides Collection
by
Lisa Carter
,
Mary Eileen Davis
,
Susanne Dietze
,
Anita Mae Draper
,
Patty Smith Hall
,
Cynthia Hickey
,
Lisa Karon Richardson
,
Lynette Sowell
and
Kimberley Woodhouse
-- Meet nine young women in America between 1880 and 1911 who have been blessed by fortunes made in gold, silver, industry, ranching, and banking. But when it comes to love, each woman struggles to find true love within a society where "first comes money, second comes marriage." What kind of man can they trust with their greatest treasure—their hearts? (Historical Romance from Barbour Publishing)
Two Suitors for Anna
by
Molly Jebber
-- In 1903 Ohio, a young Amish woman must choose between the life she has long planned for with her beloved Noah Schwartz, and a new, very different future… But Noah has a surprise for Anna: once they're married, he wants them to travel and live in other communities. Anna, who loves her home and her job at the quilt shop, is distraught when he takes her hesitation as rejection—and leaves. Daniel Bontrager's arrival adds to Anna's confusion. Since taking over his late brother's farm, the handsome roofer has offered friendship and gentle attentions. Yet the pull of first love is strong and deep, especially when Noah returns. Through each revelation, Anna must search her faith for guidance, knowing she is choosing not just a husband, but a life to nurture and to share… (Historical Romance from Kensington)
My Heart Belongs in Fort Bliss, Texas
by
Erica Vetsch
-- Journey to Fort Bliss, Texas, where a battle of emotions versus ideals is about to be waged. When a high-steppin' eastern fashion artist, Priscilla Hutchens, swoops down on the fort to gain custody of her twin niece and nephew she is met with resistance by their uncle, post surgeon Major Elliot Ryder, who thinks he knows what is best for them. Who will win the battle? Or will a truce be called for the sake of love and family? (Historical Romance from Barbour Publishing)
Romantic Suspense:
Dead Run
by
Jodie Bailey
-- Kristin James's morning run turns deadly when she's attacked by a stranger who's after something her deceased soldier brother stole overseas. Her neighbor Sergeant First Class Lucas Murphy steps in to help her and won't let her brush the attack under the rug. He'll do everything he can to keep Kristin alive, but he can't tell her that he's under orders to investigate her link to her brother's misdeeds. Kristin has no idea what the bad guy is after and doesn't want to believe that her brother wasn't on the straight and narrow. But as evidence against him piles up, can they catch the criminals without becoming the next casualties? (Romantic Suspense from Love Inspired [Harlequin])
Justice Delayed
by
Patricia Bradley
-- It's been eighteen years since TV crime reporter Andi Hollister's sister was murdered. The confessed killer is behind bars, and the execution date is looming. But when a letter surfaces stating that the condemned killer didn't actually do it, Detective Will Kincaide of the Memphis Cold Case Unit will stop at nothing to help Andi get to the bottom of it. After all, the person who confessed to the crime is Will's cousin. They have less than a week to find the real killer before the wrong person is executed. But much can be accomplished in one week--including uncovering police corruption, running for your life, and falling in love. (Romantic Suspense from Revell [Baker])
Undercover Protector
by
Elizabeth Goddard
-- Undercover at a tiger sanctuary, Special Agent Grayson Wilde is convinced the owner's involved in a wildlife trafficking ring--until someone tries to kill her. Gemma's determined to rebuild the tiger oasis she lost when her family died, but someone wants her out of the way, and she's starting to wonder if her parents' and uncle's deaths were really accidental. Grayson says he'll do anything to protect Gemma, but she can't shake the feeling that her alluring new volunteer might not be all that he seems. With a vicious criminal closing in, though, she has to trust Grayson…because she won't survive without him. (Romantic Suspense from Love Inspired [Harlequin])
Buried Memories
by
Carol J. Post
-- A soldier hero suffering from PTSD and a young woman struggling to overcome a traumatic childhood fight for their lives and find healing together. (Romantic Suspense from Love Inspired [Harlequin])
Still Life
by
Dani Pettrey
-- Blacklisted in the photography business over a controversial shot, Avery Tate answered an ad for a crime scene photographer. She expected to be laughed at, but crime scene analyst Parker Mitchell hired her outright--and changed her life. But six months ago, when her feelings for Parker became too strong, she left his employ to sort out her heart. Now, for the first time, Avery is facing the world that rejected her to attend the gallery opening of a photography exhibit and support her best friend, who modeled for the show. But the only image of her friend is a chilling photo of her posing as if dead--and the photographer insists he didn't take the shot. Worse, her friend can't be found. She immediately calls Parker for help. As Avery, Parker, and his friends in law enforcement dig into the mystery, they find themselves face-to-face with a relentless and deadly threat. (Romantic Suspense from Bethany House [Baker])
Supernatural Thriller:
Fatal Accusation
by
Rachel Dylan
-- Attorney Olivia Murray hopes her life in Windy Ridge will get back to normal after a hard-fought trial. But she soon finds out that the forces of evil have not given up. An embezzling scandal rocks the community church to its core. The New Age groups are ready to declare victory when a high-profile prosecutor files criminal charges against the local pastor. However, Olivia is not willing to give up on the community she's come to love. She takes on the defense pro bono knowing it could destroy her career, but it's a case she is called to defend. The battle will be fierce, but she's not fighting it alone. Her friend and fellow attorney Grant Baxter is by her side. Olivia must use all the tools in her arsenal to combat those who seek to destroy the believers in the community. If Olivia can't prove the pastor's innocence, more than her career is on the line. The entire community of Windy Ridge could fall to the forces of darkness. (Supernatural Thriller, Independently Published)
Happy reading!